You have to get your haircut anyway, right?!
Why not escape to Miami, or maybe Puerto Rico.
Have a drink, a hot towel, and relax at the same time.

You'll feel like you've been on a mini-vacation by the time you leave!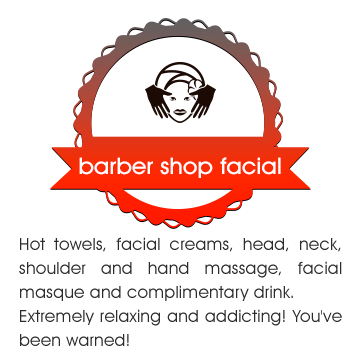 Treat yourself and your groomsmen to a special wedding day morning!
Hot Towel Shaves

Hair Cuts

Style Manicures and Pedicures

Neck and Shoulder Massages

Bagels, Fruit, Donuts, McGriddles Champagne, Beer, Tequila, Coffee, O.J.

Tailor, The Final Groom, To Suit Your Person Tastes and Needs
Shop Hours:
Monday: 11am - 7pm
Tuesday: 11am - 7pm
Wednesday: 12pm - 8pm
Thursday: 11am - 7pm
Friday: 11am - 7pm
Saturday: 10am - 5pm
Any question? Please call us: (631) 549.0110
368 Old Walt Whitman Road, South Huntington, NY, USA - 11746.